Welcome to 63074.com, your local resource for news and information for Zip Code 63074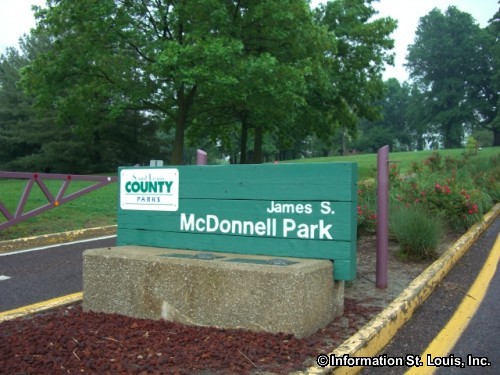 Welcome to 63074.com! This is a community site which provides information on the 63074 zip code located in "Mid" St. Louis County. Most people know the zip code as the one assigned to the City of Saint Ann Missouri. The area is bounded by Interstate 70 to the north and Lindbergh Blvd to the west. Other important roads include Adie Road, Ashby Road, St. Charles Rock Road, Cypress Road and many others. Historically, the area was known for Northwest Plaza, the massive enclosed mall that closed for good in 2010 when the two last anchor stores shut their doors. The mall had been in St. Ann since the early 1960's and when it was built it was the largest mall in the nation. Today, the Plaza is being partially torn down and redeveloped into a mixed use development called "The Crossings at Northwest" that will feature restaurants, office buildings, retail shops, big box stores and more. The Crossings at Northwest is scheduled to open late 2013 or early 2014. A variety of recreation options can be found within the 63074 zip code. The City of St. Ann maintains the St. Ann Golf Course, a 9-hole public golf course. The city also has six community parks for a total of 92 acres of recreation parkland, Those parks provide walking trails, playgrounds, a roller hocky rink, picnic sites and pavilions, tennis courts, athletic fields and 4 swimming pools. St. Louis County has James S. McDonnell County Park within the zip code. Pattonville School District and the Ritenour School District have several elementary and middle schools, as well as two private schools, Holy Trinity Catholic School and Hope Lutheran School, are in the area.
The zip code 63074 is located in county Missouri. There are approximately 15,164 people living in zip code 63074. They make up households. The average income per household in the 63074 zip code is $36,783. The median age of the residents is 36 years old (which is 35 years old for males and 38 years old for females). For more statistics See 63074 Zip Code Information
Here's What In Zip Code 63074
American Trade School, Hoech Middle School, Holman Middle School, Holy Trinity Catholic School in St Ann Missouri, Hope Lutheran School in St Ann Missouri, James S. McDonnell Park, Pattonville School District, Rock Road Branch-St Louis County Library, St Ann Golf Course, St Ann Missouri, US Post Office-St Ann,
Real Estate For Sale in 63074 Zip Code
10656 Saint Stephen Lane
$150,000
Beds:
4
Baths:
1
Remarks: Wow! 4 Bedroom, Detached Garage, Move-in Ready And In The Pattonville School District Located In The Heart Of ... |
See MORE Listings
3614 Dixie Drive
$90,000
Beds:
2
Baths:
1
Remarks: In The Heart Of St. Ann Sits This Beauty! Walk-in And Be Greeted With Hardwood Floors Running Throughout The H... |
See MORE Listings
925 Northwest Plaza Drive
$3,695,000
Beds:
0
Remarks: This Over 45,000 Sqft Multiple Acre Property Is Part Of The Crossings At Northwest Development, Situated In Cl... |
See MORE Listings
10354 Baltimore Avenue
$325,000
Beds:
0
Remarks: Welcome To This Remarkable 3-acre Land Parcels Nestled In The Heart Of St. Ann, Missouri Known For Its Welcomi... |
See MORE Listings
10000 Isabelle Drive
$299,900
Beds:
0
Remarks: Welcome To 10000-10002 Isabelle, A Short-mid Term Rental Property Investors Dream! This Turnkey, Professionall... |
See MORE Listings
Disclaimer: The information herein is believed to be accurate and timely, but no warranty whatsoever, whether expressed or implied, is given. Information from third parties is deemed reliable but not verified and should be independently verified. MORE, REALTORS does not display the entire IDX database of Mid America Regional Information Systems, Inc. (MARIS MLS) on this website.